Checklists can be created and attached to specific inspection types and are available for all the modules using inspections. Users are not required to use electronic checklists when completing an inspection. Checklists can be printed and attached to notification letters.
Create Checklists
Inspection Checklists can be created in Database Management.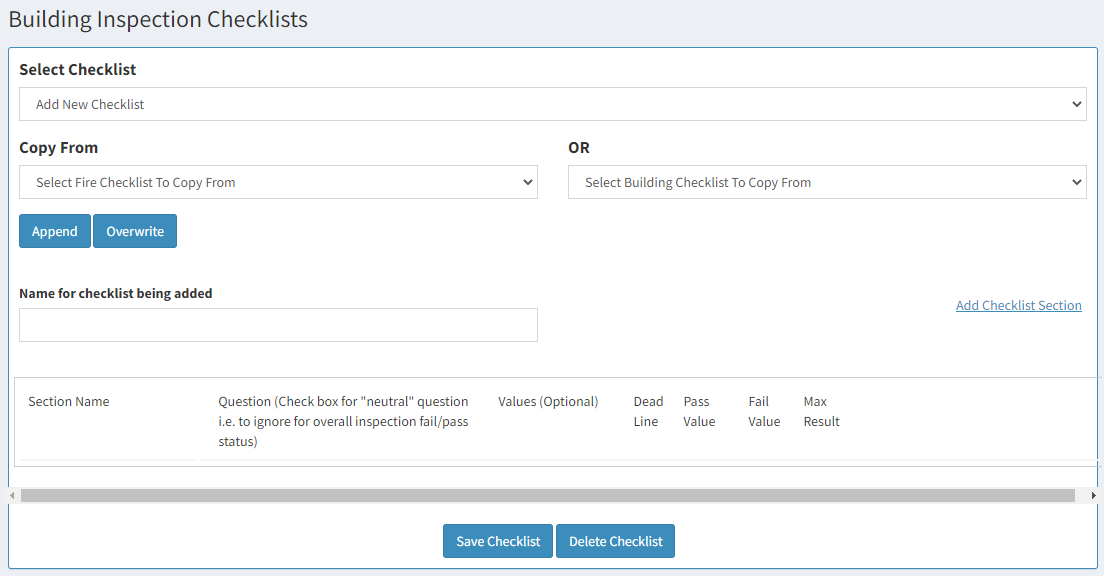 Using Checklists
Open the controlling record for the applicable module

Click Edit (Permitting & Project Systems only)

Navigate to the Inspections tab and select Edit on the inspection or Add a New Inspection

If the Status Value box is checked, the system will automatically change the status of the inspection based on the checklist results

Scroll down to the Checklists section and select a checklist to open it

Open the required sub-sections to begin working and add any Answers, Results, or Notes


Note: In most cases, the default checklist item status is set to a default of N/R or N/A so that an inspector does not have to click every checklist item if they are only required to complete a few of the checklist items.

Once done, click Save Inspection to save your work. By default, we provide notification letters that can include copies of the checklist results.

Supporting Articles