The Inspections database manages the inspection process for each module within CivicGov. Inspections are assigned a unique system-generated number. The numbering system is shared among the modules.
The Inspections database will list all of the open inspections for the module by default and provides the same search and selection options as other module records.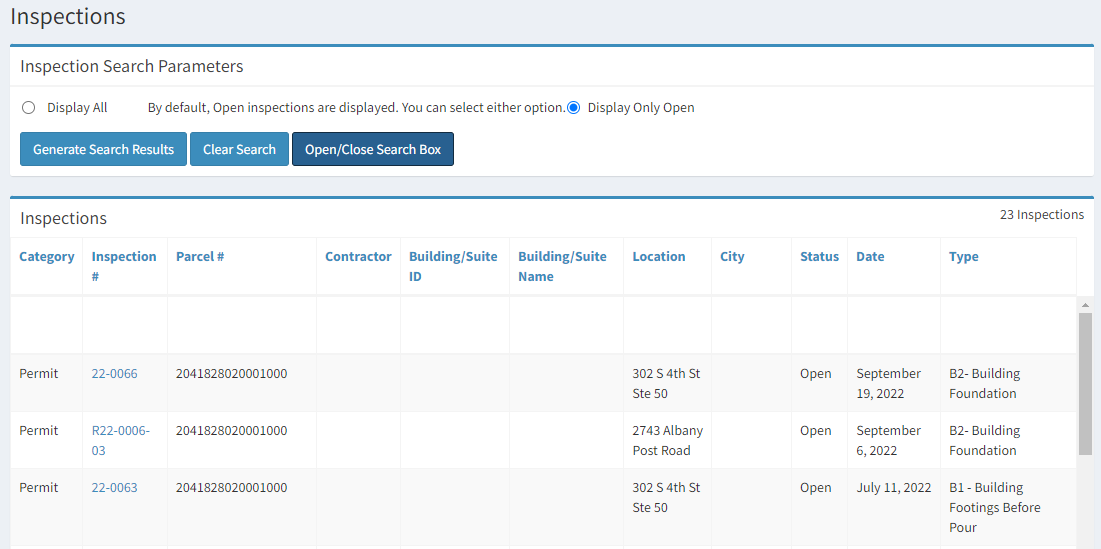 Creating Inspections
Inspections must be created from within the specific record requiring the inspection.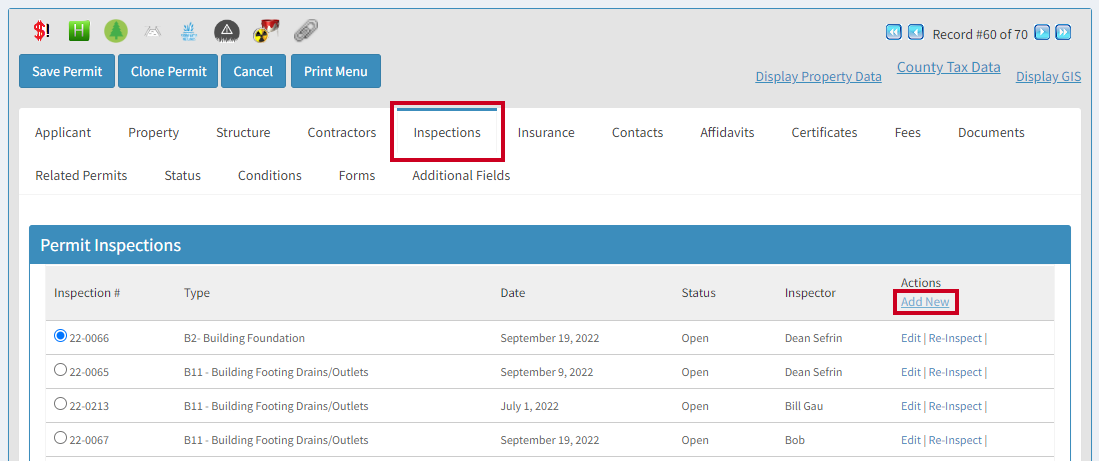 Mobile Inspections
The inspection system fully supports mobile inspection processing. It also supports recording for voice to enter inspection results using talk-to-text features. You do not have to use any keyboard to type your inspection results in the field on a mobile device.
Resources